***Join me over at my new blog: Life a la Mode***
As promised, here is the first of the tutorials for the
Peppermint & Chocolate Tablescape
!
These peppermint topiaries with edible snow are really easy and inexpensive to make. I promise!
for 2 topiaries:
4" round styrofoam from the dollar store - 2
base styrofoam from the dollar store - 2
dowels (appx 12") - 2
peppermints - 3 bags
small gift box from the dollar store - 2
brown paint
ribbon
cotton candy from the dollar store - 2
hot glue
Paint the dowel brown. Then hot glue the base styrofoam into the bottom of the box.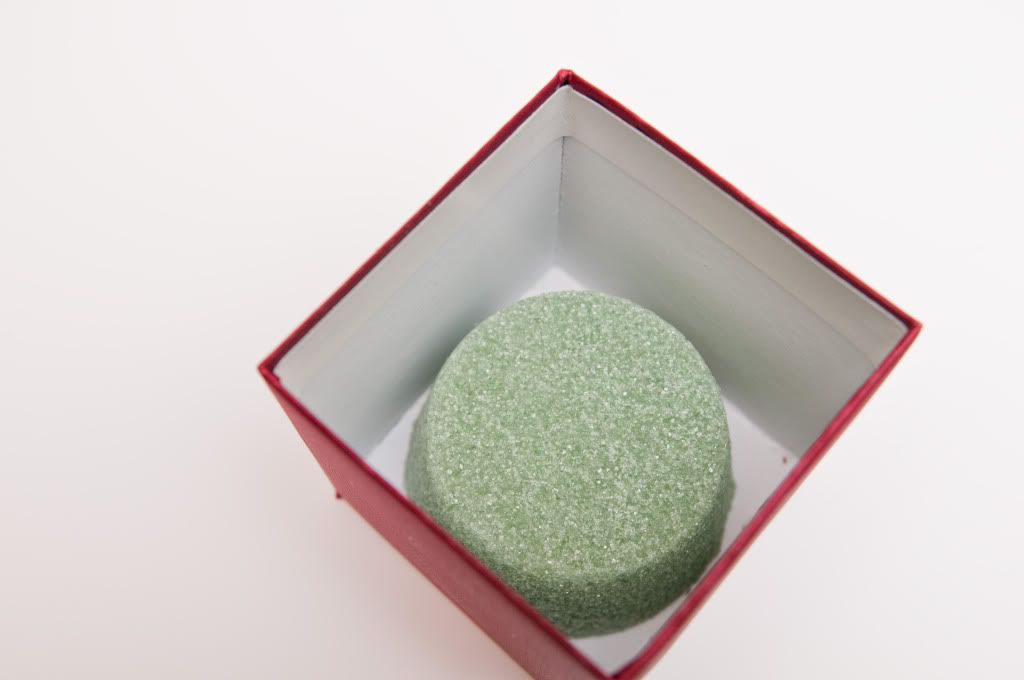 When the dowel is dry, insert it into the base styrofoam and insert the ball on top of the dowel. Hot glue the dowel in once you are satisfied it's straight.
Unwrap all the peppermints. It goes faster to unwrap them all at once then do all your hot gluing. Once you are ready, hot glue the peppermints on. You'll have some spaces, some small and some large gaps between the peppermints.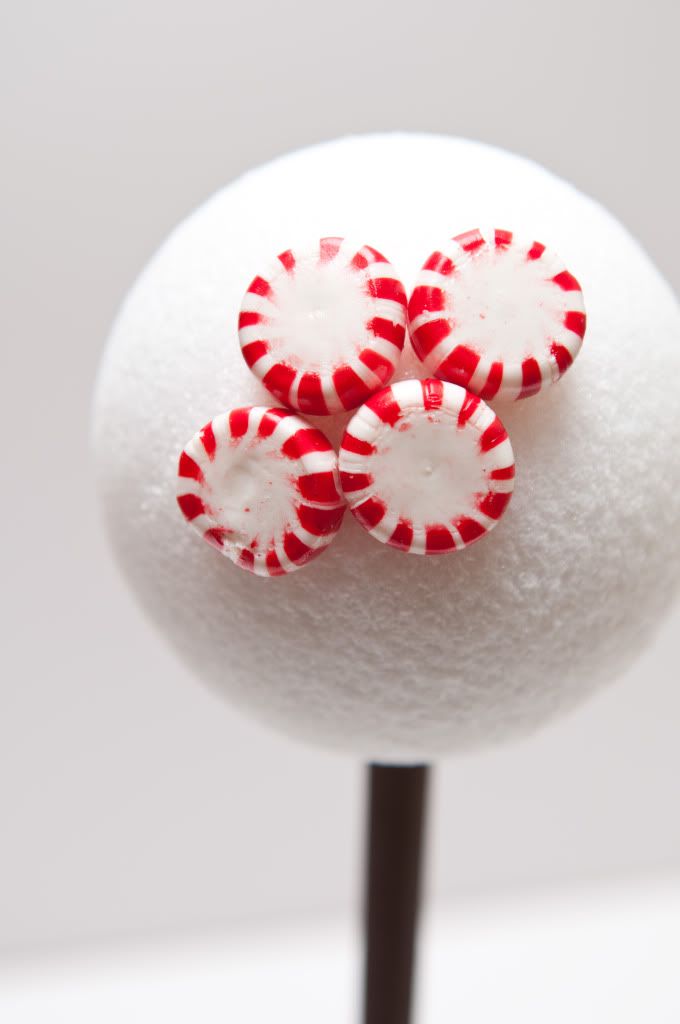 The gaps are ok because once you cover the whole round, you'll add a second layer of peppermints to cover the significant gaps and make it visually even. And since we're going for whimsy here folks, it doesn't need to be perfect! Tie a bow with the ribbon and hot glue to the base of the ball & dowel.
Just before your guests arrive put a paper towel in the box to cover the base styrofoam and put handfulls of cotton candy on top as your "snow." This is the edible part...and the part the kids will like best! It's important to not do this step before you have to. Otherwise the moisture in the air will harden and shrink the cotton candy. That makes for sad little cotton candy snow. And that's not jolly at all.
All in all each topiary took about 45-60 minutes to make. I had the ribbon, brown paint and dowels on hand so the total for both topiaries was about $14. Not too shabby!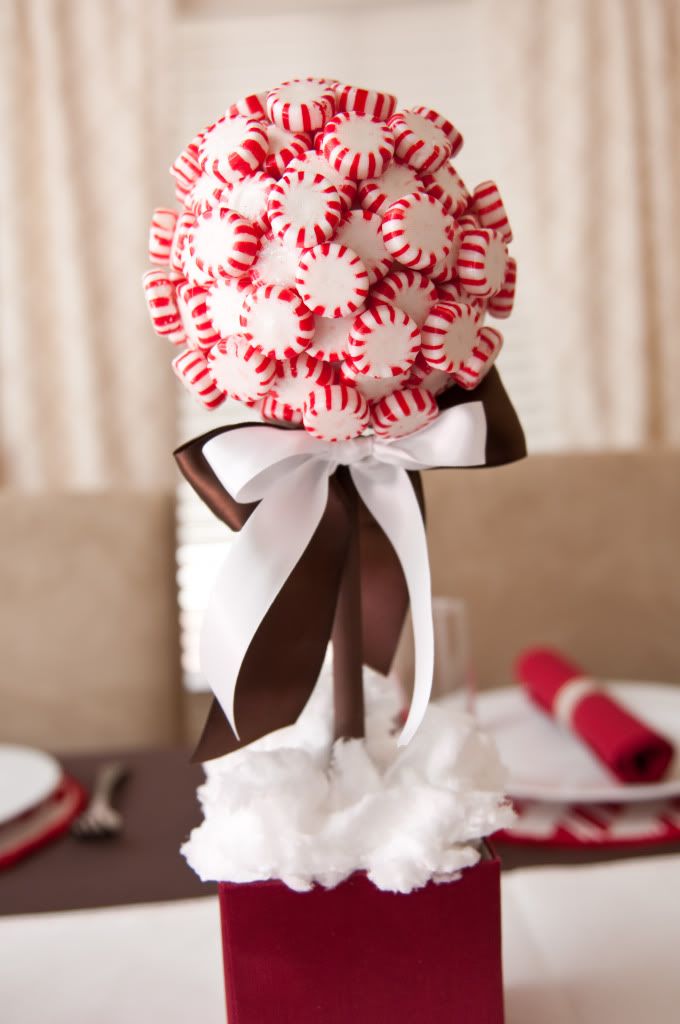 An easy craft that makes this table simple and fun!
Linking to:
Simply Sweet Home
Toys in the Dryer