There's nothing I love more than table accoutrement. Dishes, tablecloths, placemats, napkins, napkin rings, glasses...you get the idea. Some ladies like shoes and handbags. I like plates. Ok, I like shoes and handbags too (um, Coach anyone??)! But show me a new dish at HomeGoods and I.just.can't.help.myself.
I also love a good shower, or cocktail party. Though I don't throw these very often anymore, they are such fun and allow for so much creativity and experimentation!
I'll add more to this page as time goes by!
New Year's Eve Z Gallerie & Peacock Inspired Table: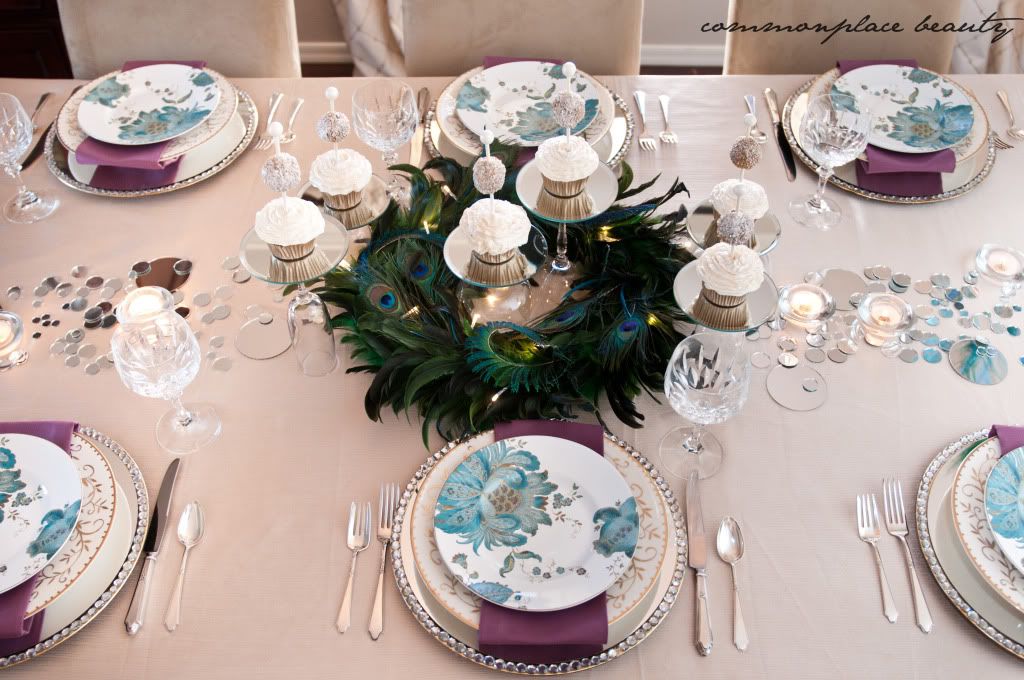 Fall Inspired Bridal Shower:
Peppermint & Chocolate Tablescape