Oops I (almost) did it again (anyone else hearing Britney Spears?). I almost forgot a before picture! But I caught myself after just a short spurt of the primer. This tray was 50% off at Jo-Ann's fabrics, which made it about 12 bucks. It was a little pricier than I had wanted but I had been long looking for a round tray that I can one day place upon the small ottoman side table I plan to make someday. Ahhh Someday, I look forward to you. We're gonna do A LOT of stuff you and me. So when I spied this pretty typical Indonesian inspired tray I almost did a happy dance - it had potential baby!
The minute I got it home, I tackled it with some Zinsser primer and then some Rustoleum Heirloom White. I'm thinking I may need to buy some stock.
After spray painting and light sanding it looked like this: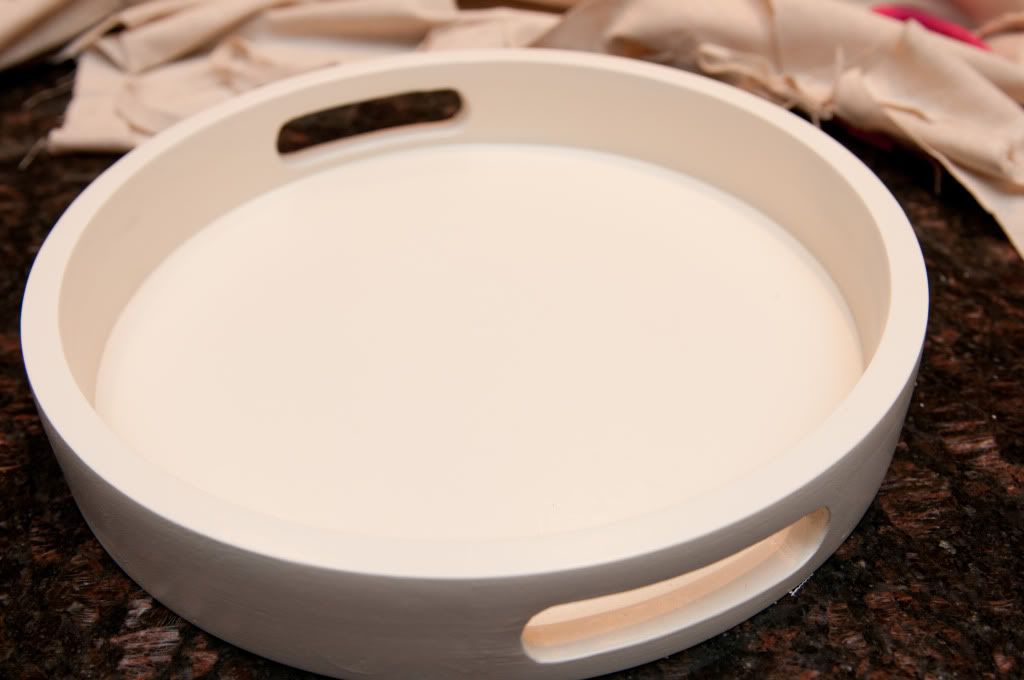 Better. But I thought it could use some zhuzhing. So I took linen fabric I had lying around and used the tray to measure a circle. It didn't need to be perfect because I had plans for the edges.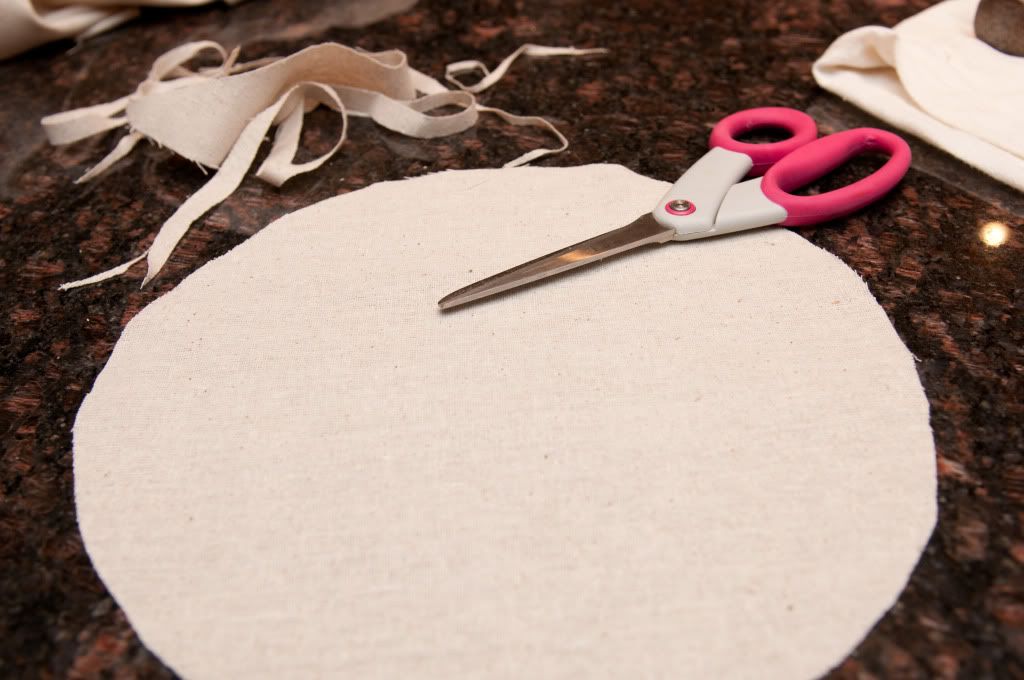 I liked the thought of the texture of the linen on the bottom of the tray but the color of the fabric with the color of the tray was lacking in contrast. So I rummaged through my stuff and found a stencil, a sponge brush, mixed up some acrylic paint and sponge stenciled a damask pattern.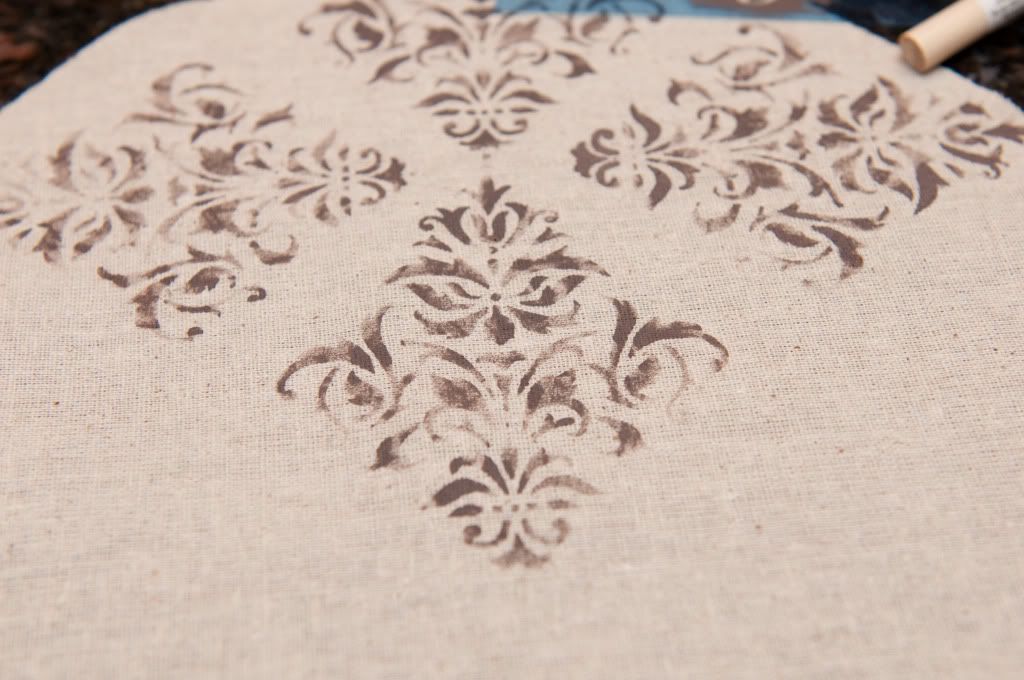 The beautiful thing about using a sponge for this is that you can press harder in some places than others, giving you a great aged effect.
Then I used some spray adhesive to apply it to the tray. Just spray on the back of the fabric and place in the tray, smoothing as you go.
I love my new damask linen inside and had a grand scheme to add some nailhead trim all the way around the bottom, but the nail part of the trim would have gone right through the bottom of the tray. That's no bueno. So instead I lined it with some jute cording I had on hand for another project.
But I was still in love with the idea of the nailhead. So I tapped some along the outside. Let's talk about this nailhead, for a moment. I'm currently in a love hate relationship with nailhead. It gave me some serious trouble. Complete with dinging up my tray and making me have to spot paint repair it. Some nailheads went in like butta. Some were squirrely little nightmares.
In the end 5 were casualties. So be sure to buy extra nailhead. There will be some that will be sacrificed for style ;-).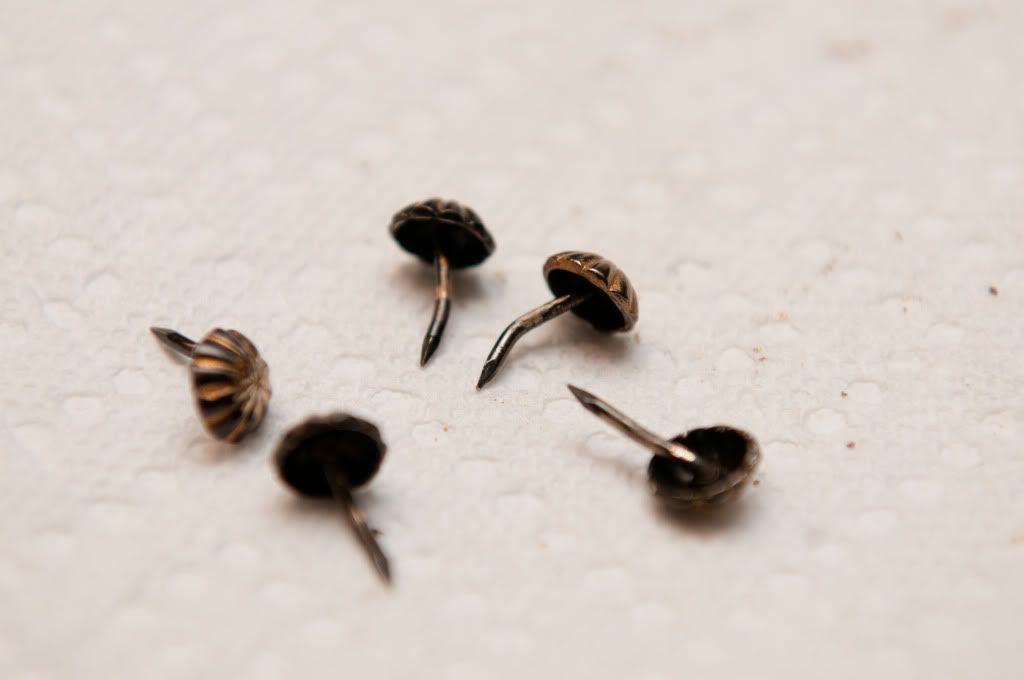 But I was determined. I find that necessary in a lot of DIY...raw determination. In the end I won. Just don't look too closely at the evenness of the nailhead all the way around :-).
Ahhh much better. Now I have a pretty little tray to go on my imaginary little ottoman. Can't you just see it? Close your eyes & squint hard. Ok...here it is on my large ottoman.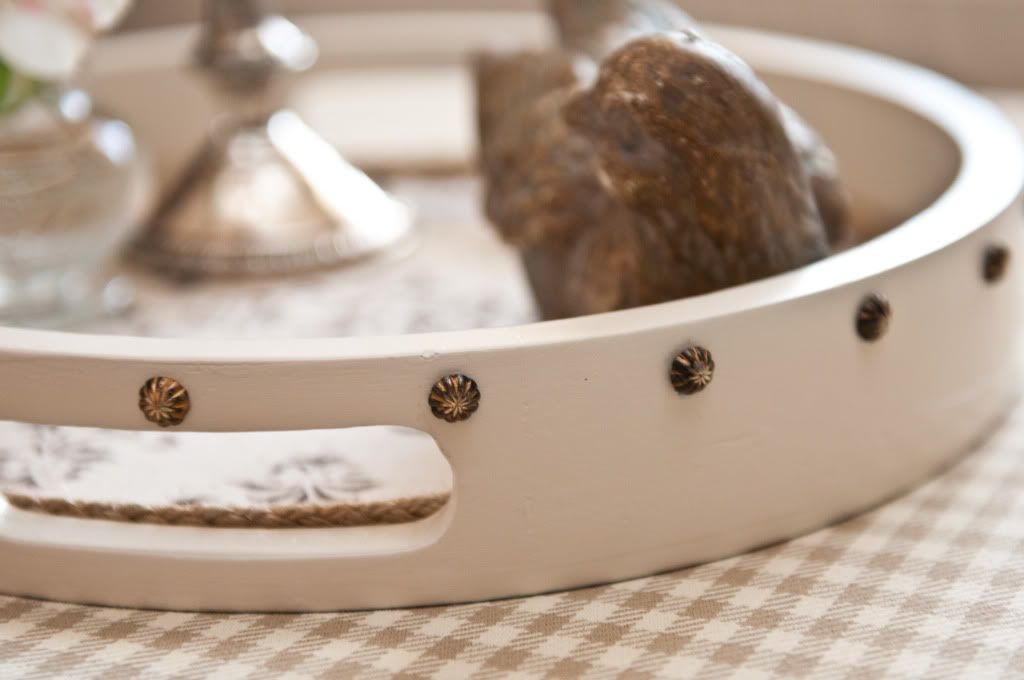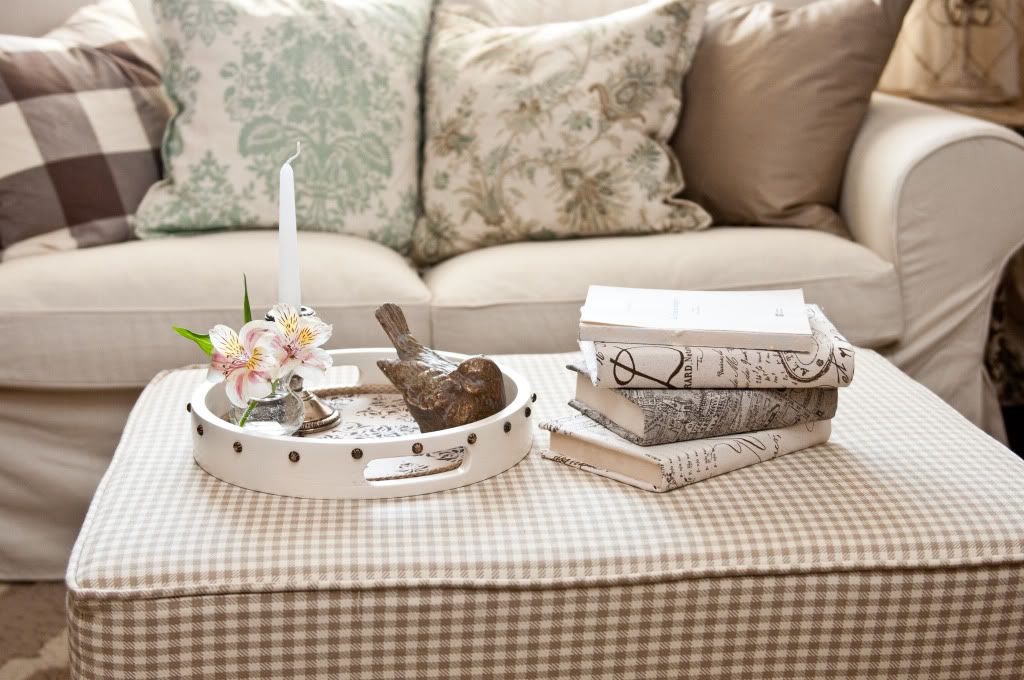 Pin It
Linking to:
Beneath My Heart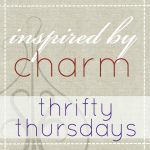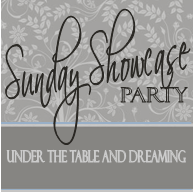 http://www.iheartnaptime.net/
WOHOO....this tray was featured at
Redoux
(hey...that rhymes!)