A few days ago I saw these yarn-wrapped star ornaments from West Elm:
I loved the look but I didn't love that they were $16 a piece. And they were gianormous (yes, I've been watching my holiday dosage of "Elf"), much too big for my Charlie Brown-ish Christmas tree that I fell in love with this year.
So I figured this would be a no-brainer hack. And it was. So easy, it seems silly to post pictures. But I like pictures so here you go.
I started with this: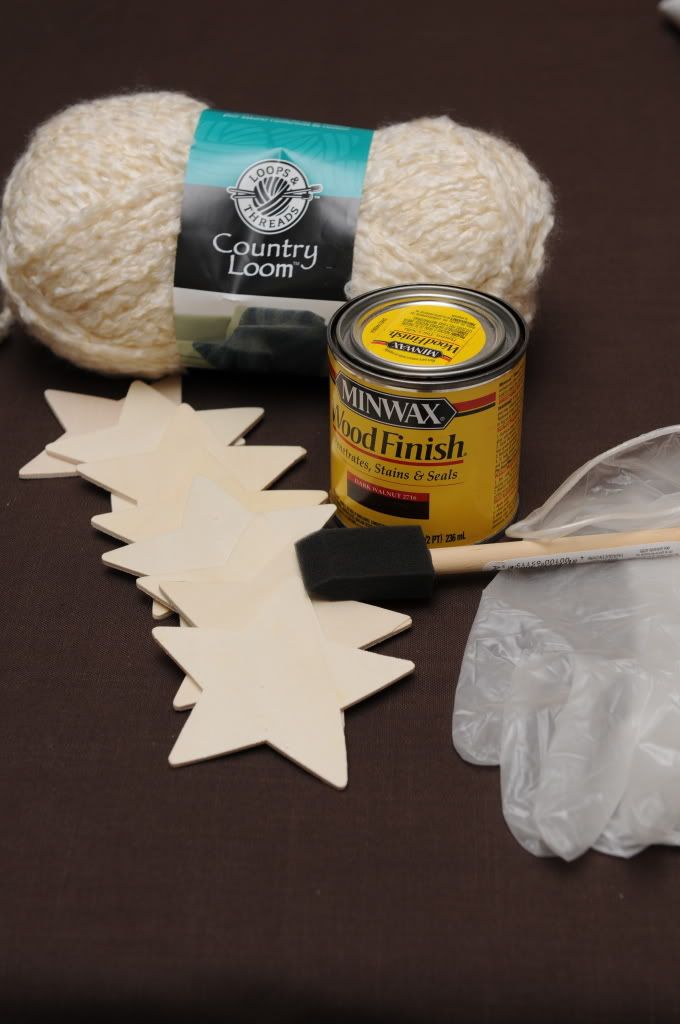 I got the stars for .29 each at Jo-Ann's. The yarn was on sale for about $3.50 and I had all the other supplies so this was a really inexpensive craft. Start by staining the stars and letting them dry. I used gloves to do this so I didn't get icky all over my hands.
Start by hot gluing the yarn to the back of the star.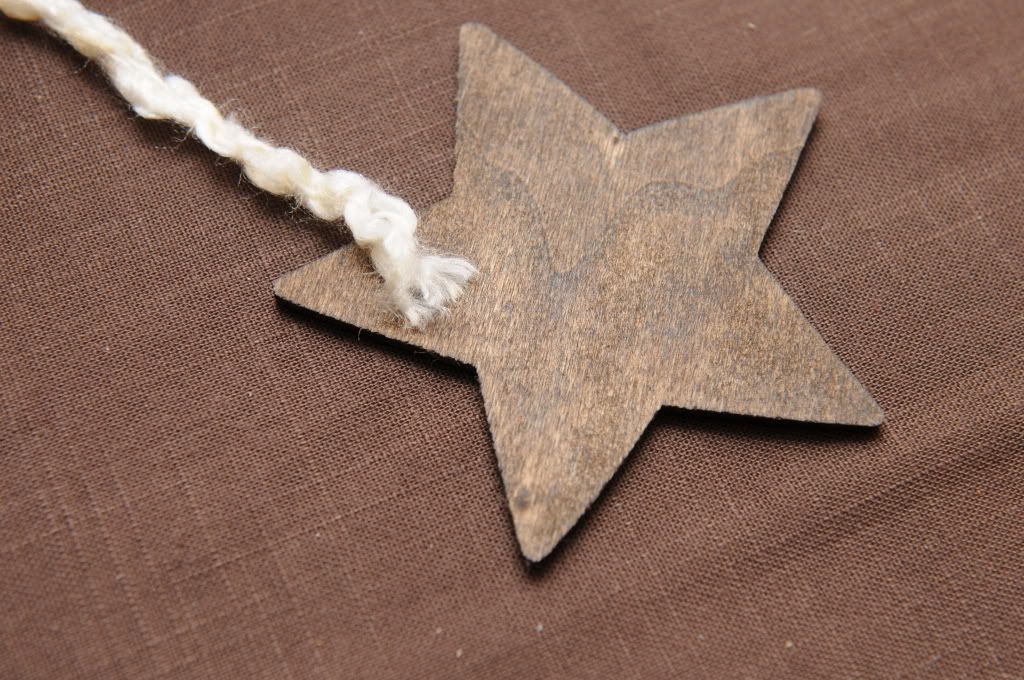 Then just wrap. I made sure to go around each point of the star and then a few times around the base. Make sure to wrap while looking at the front, your front and back of the star will not look the same.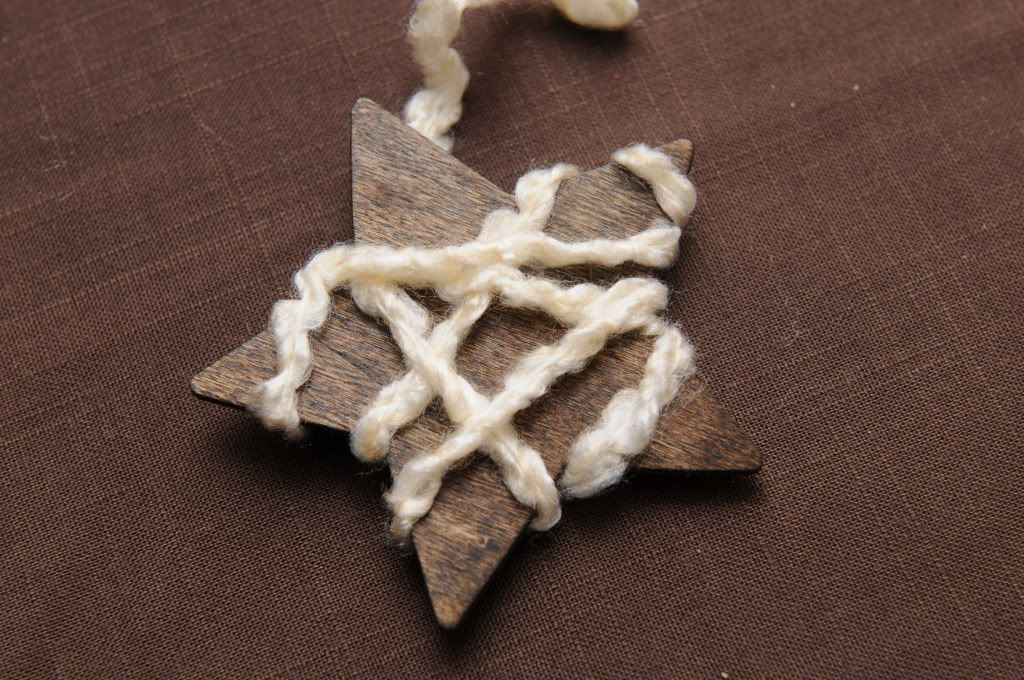 When you are finished wrapping the star, snip the yarn and hot glue it to the back. You can use yarn to make the loop to hang it but at the last minute I decided to use jute. Just tuck it and hot glue it.
Then hang it on your tree!
The most time consuming part of this project was waiting for the stain to dry! Once the stain was dry I did eight of these in no time flat! So watcha waitin' for? Get wrappin' ;-). I'm thinking these would make great package decorations too. And oh, the color possibilities...so much yarn...so little time!