Want another placemat to make from those cake circles? How about this?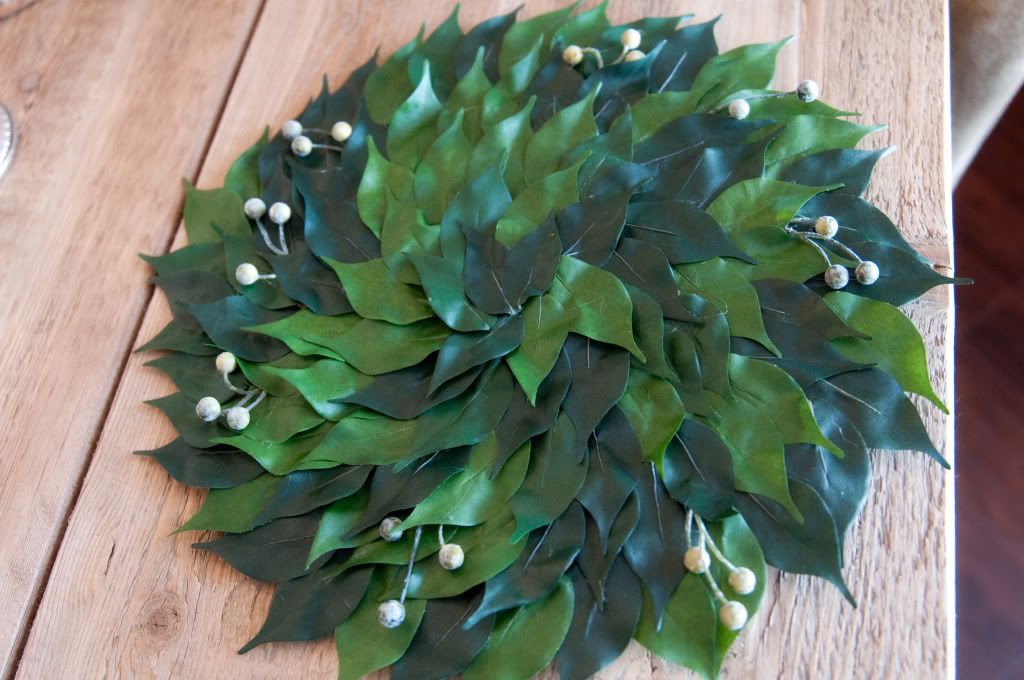 Want to talk easy peasy? This couldn't be easier. I made these last year before I was blogging so I don't have tutorial pictures but this project is so easy it really doesn't need it. Take a branch and snip the leaves off. Use a 12" cake round. Start from the outside and hot glue the leaves with a little overhang over the edge. Then glue, glue, glue more leaves all the way around in concentric circles, making sure to overlap enough to cover the board. You should only glue the base of the leaf (no need to glue from base to tip). If you want you can tuck in some berries or little flowers, just hot glue 'em in. Super simple. You can use any leaves you want. Any leaves that speak to you. The ones that spoke to me were $1.99 branches that were on sale at 50% off at Hobby Lobby. So not only were mine easy, they were also cheap. That totally speaks my language! Each one took 15-20 minutes to do. My total cost per charger was $2.73.
Here they are layered with my wicker chargers. I use my wicker chargers for every season! In my opinion they are some of the most versatile tableware. I'm not sure if they still have them but mine came from Wally World (that's Walmart for all you plain speakin' folk ;-)). They had the best price I have ever seen for wicker chargers.
By the way, don't you just LOVE my decoupage placemats? I heart them. They are from last year's Pottery Barn collection. I was so excited to unwrap them this year!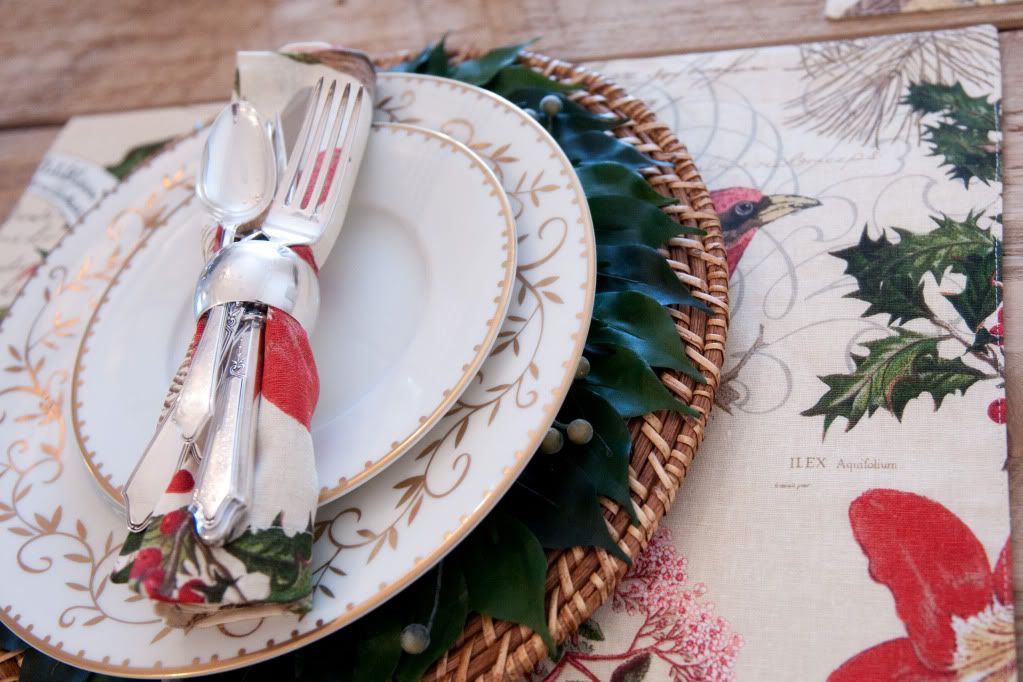 UPDATE: CHECK OUT THE PEPPERMINT STRIPE PLACEMATS YOU CAN ALSO MAKE USING CAKE CIRCLES. CLICK
HERE
!
Linking to:
Toys in the Dryer